South Orange has a proud history of military service dating back to the Civil War.  Those who have given the greatest sacrifice are honored on the Memorial Rock next to the Pond in Meadowland Park.  While the Memorial Rock has been a fitting tribute for decades, the MPC and local veterans feel that it's time to envision and invest in a spectacular new tribute.   Together, we're going to create a new destination that not only focuses more attention on the Memorial Rock and the Gold Star families who have lost someone they love, but also celebrates the selfless contributions of veterans and active service members connected to South Orange.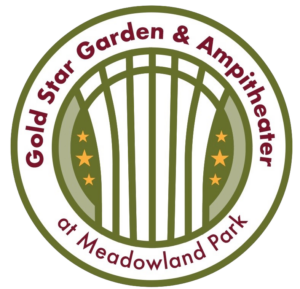 It's time for the Gold Star Garden & Amphitheater at Meadowland Park (GSG&A).
Designed by South Orange resident and renowned architect and urban space designer Michael Imranyi,  the new GSG&A will feature new pathways, a gently sloped natural amphitheater and a new ground-level stage area in front of the Memorial Rock for intimate presentations such as readings, jazz or chamber music ensembles, and spoken word.  The stage will be framed by six columns representing the six branches of the US Armed Forces.  At the top of the space, closest to North Ridgewood Road, the Balcony Gardens will create a buffer to the roadway and offer a beautiful balance to the pillars and stage area below.
This is your chance to ensure that the GSG&A becomes a reality while honoring the veteran or active service member in your life.
We'll be installing bricks and plaques with names, branches and dates of service in select areas of the space.  In addition, more prominent naming and honorary dedications are available on a first-come-first-served basis.
Get Involved
Sign up for Updates
If you'd like us to keep you up to date on progress with the Gold Star Garden & Amphitheater and let you know when fundraising begins, fill out your contact info below.